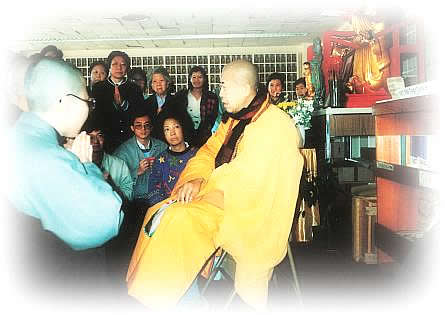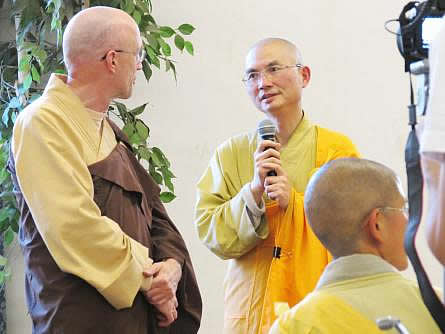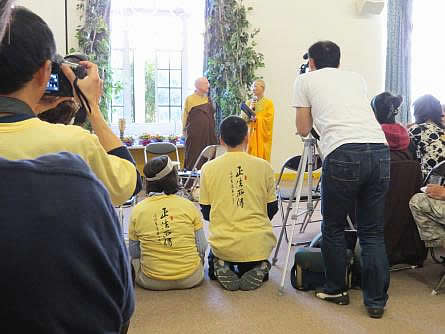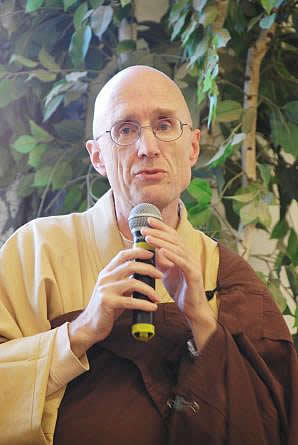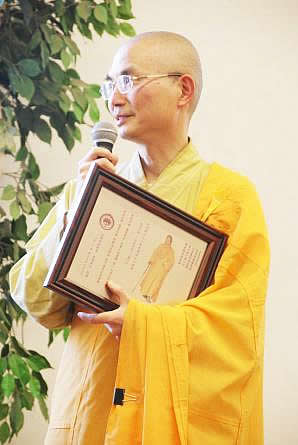 Dharma Master Heng Sure sang "Medicine Master Thus Come One",
a song on gratitude, and "It's Called the City of Ten Thousand Buddhas".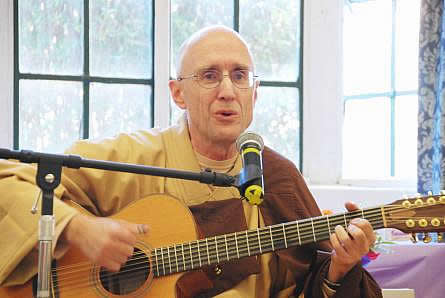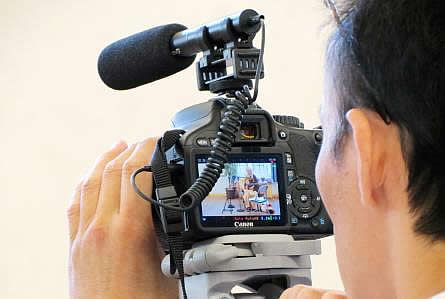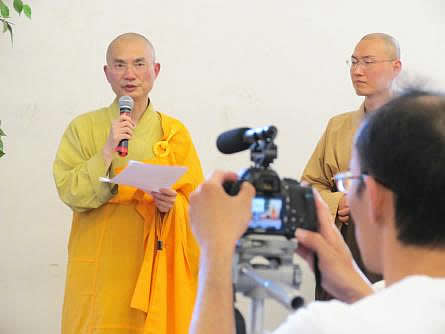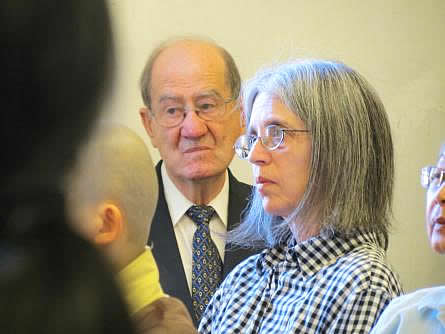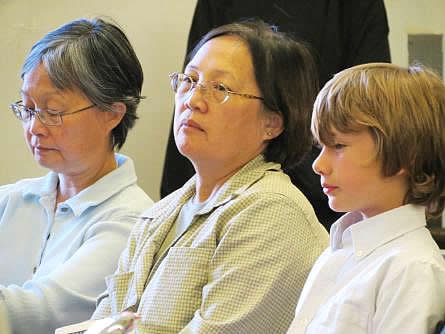 Presentation of Awards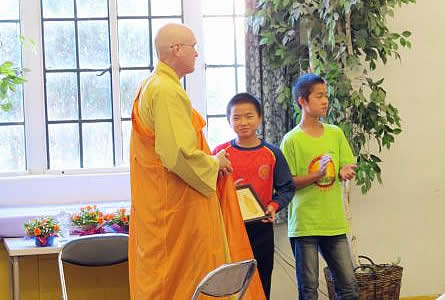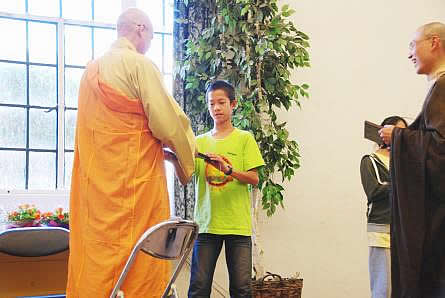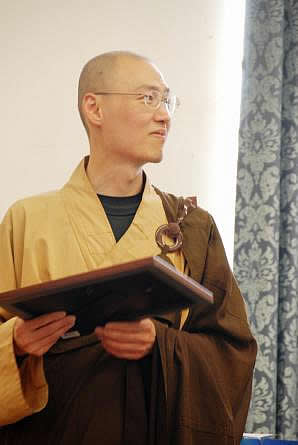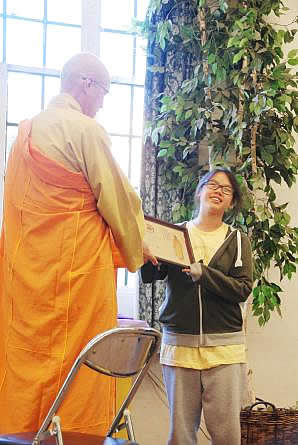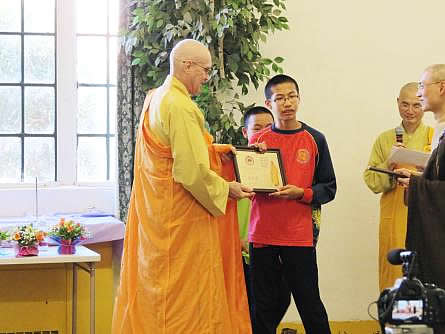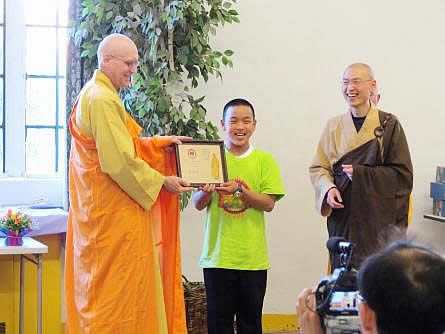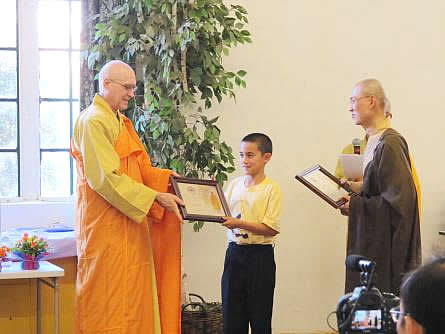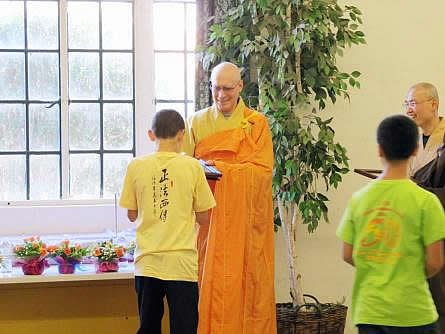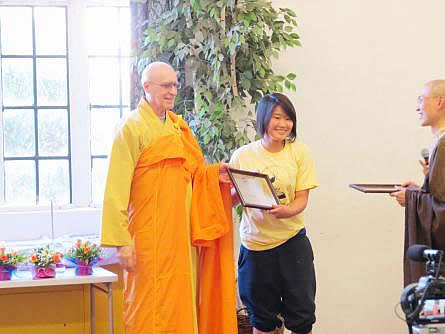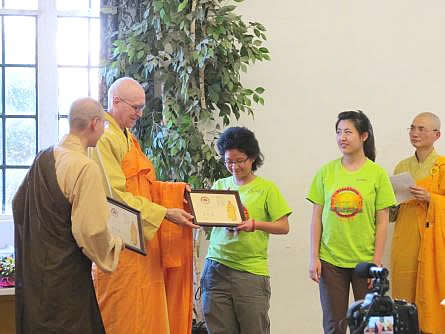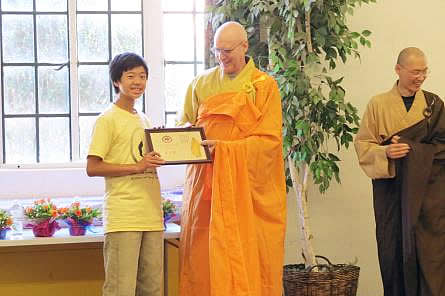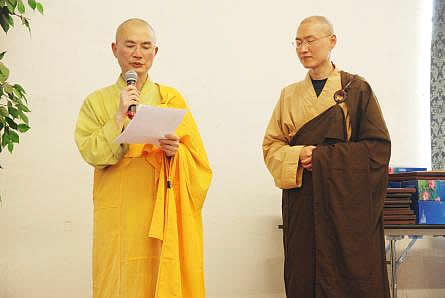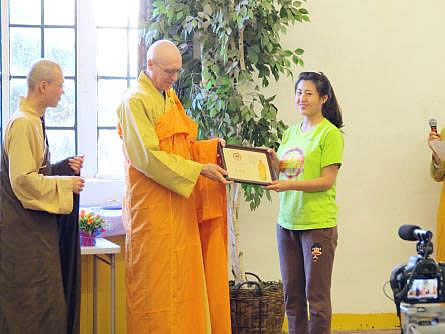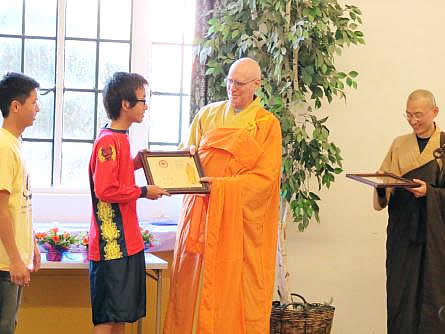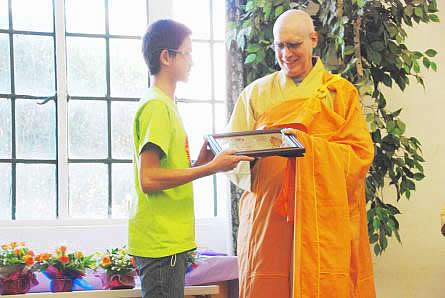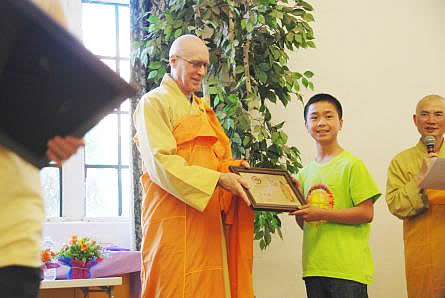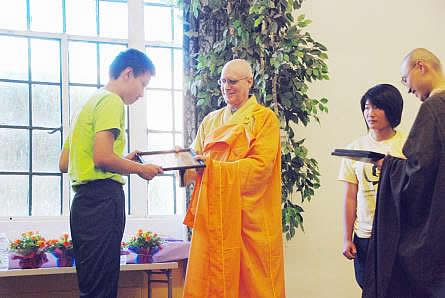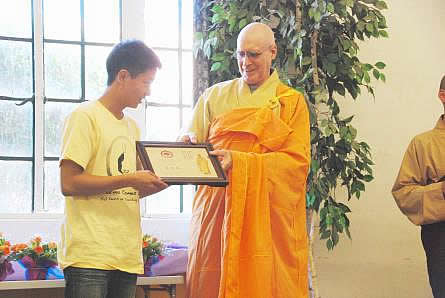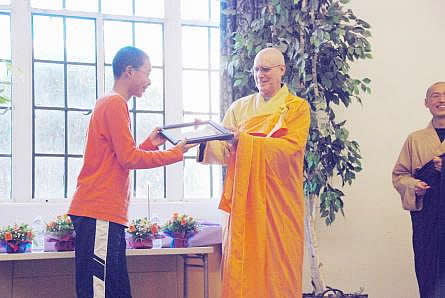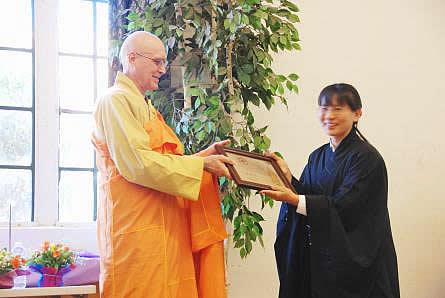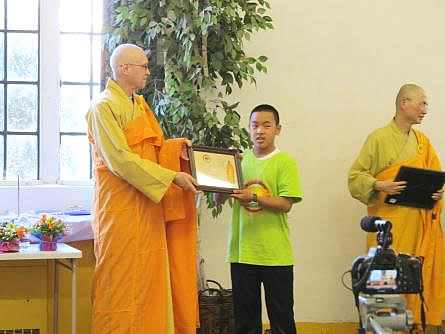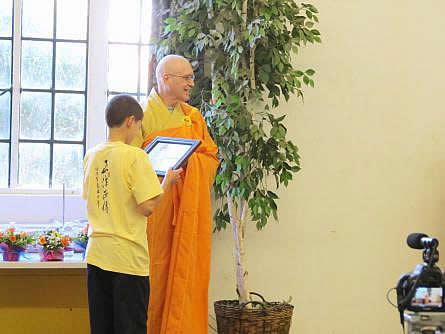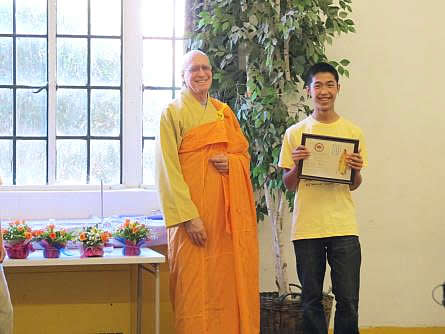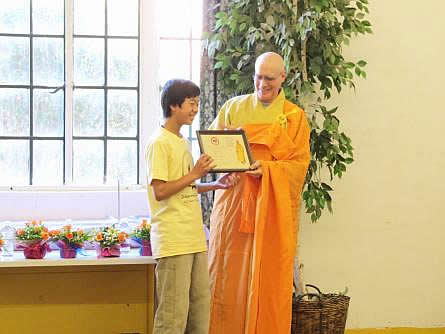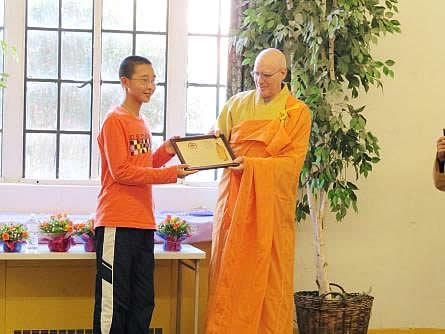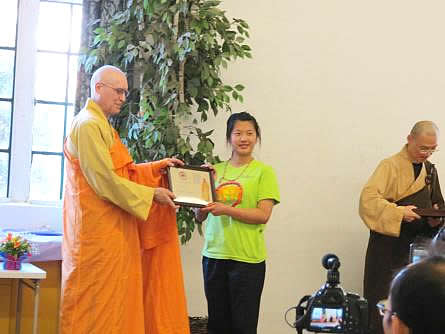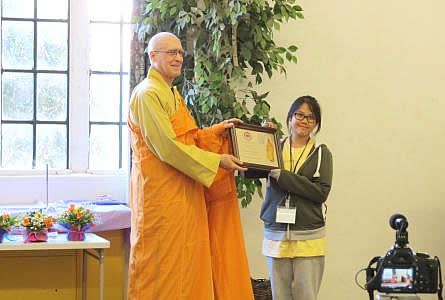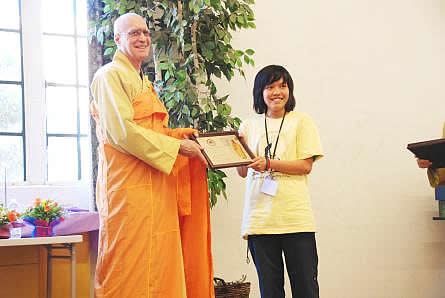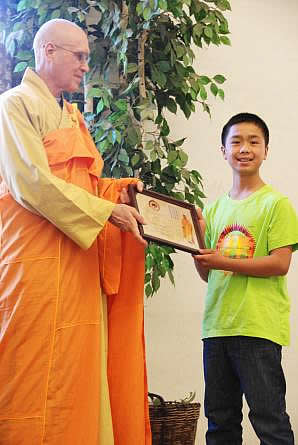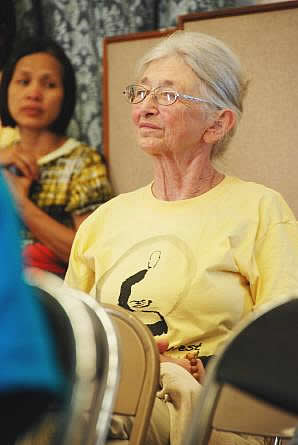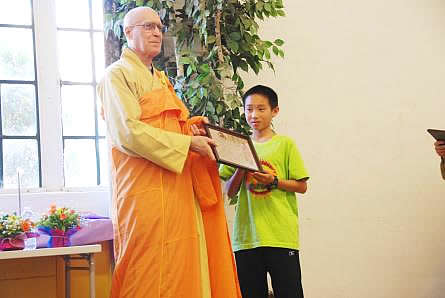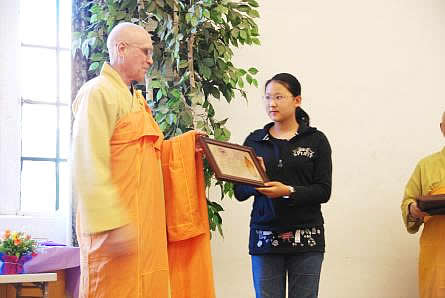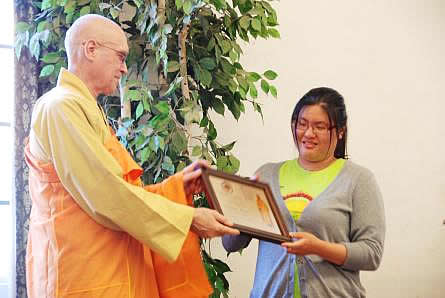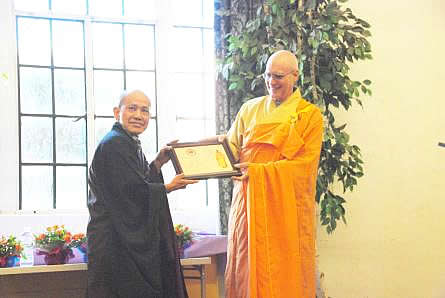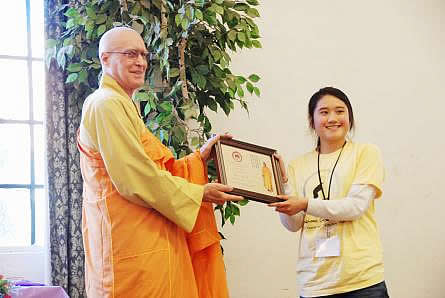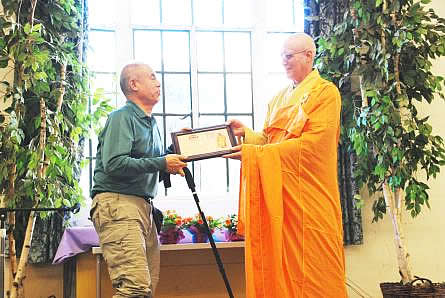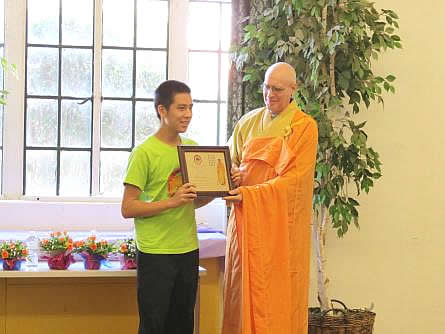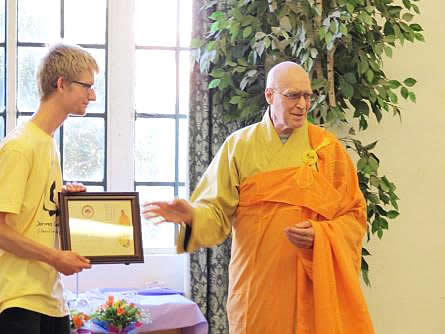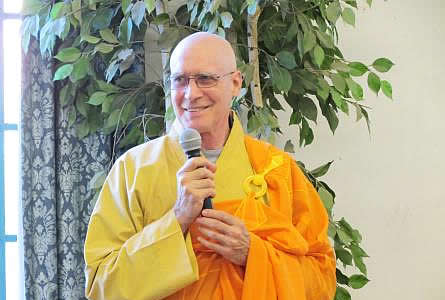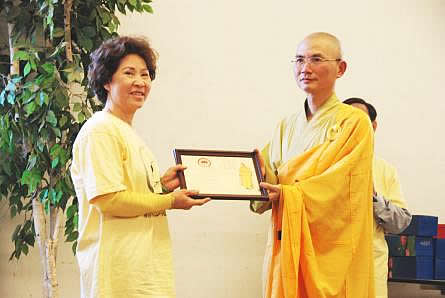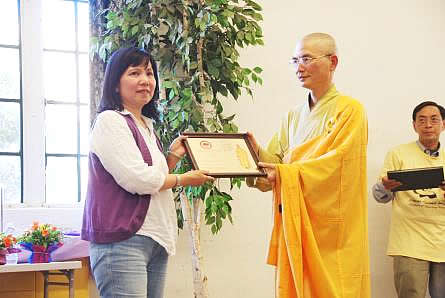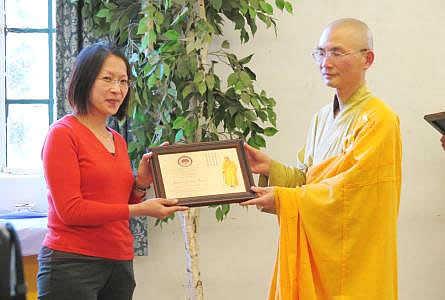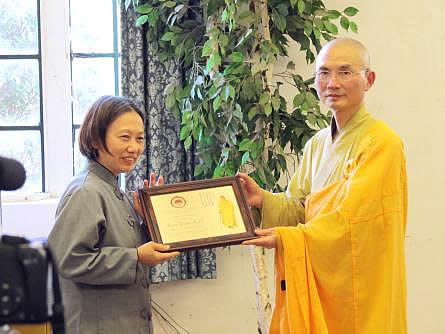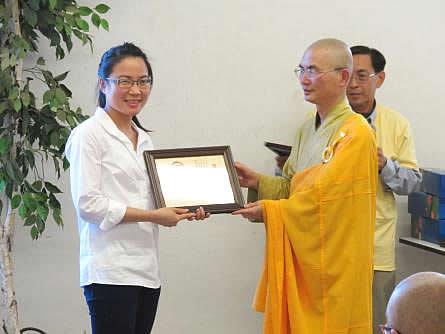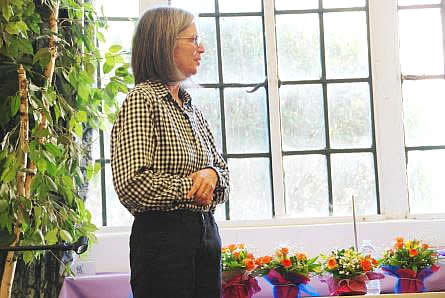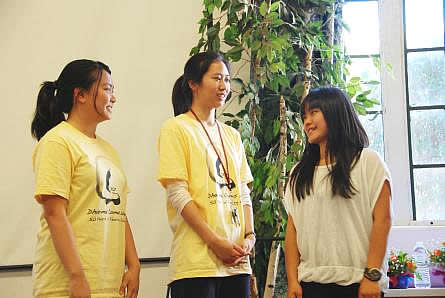 Presentation of Awards to IGDV Alumni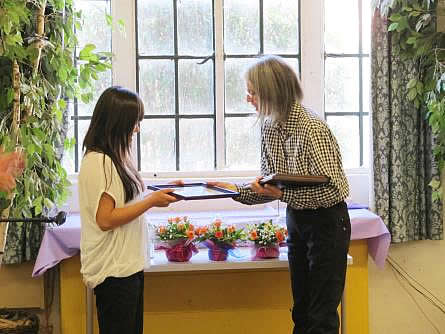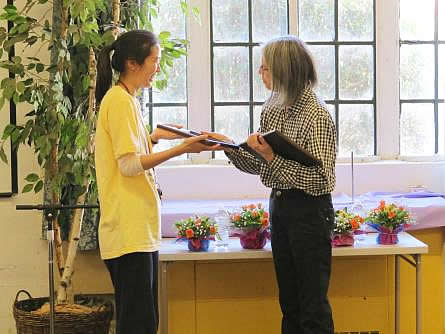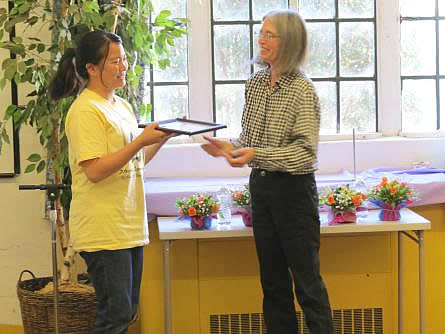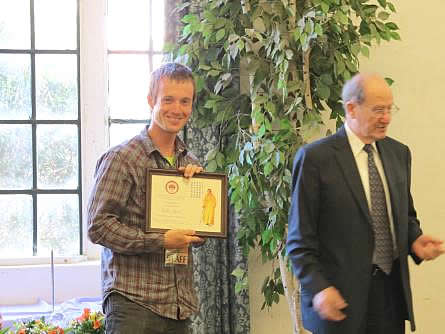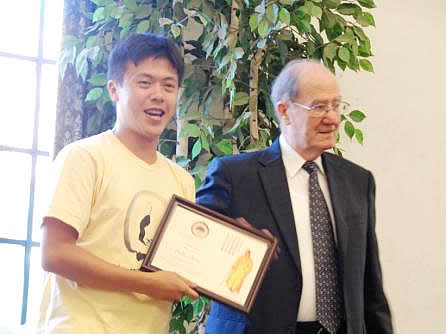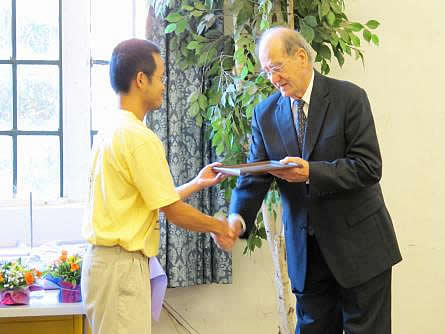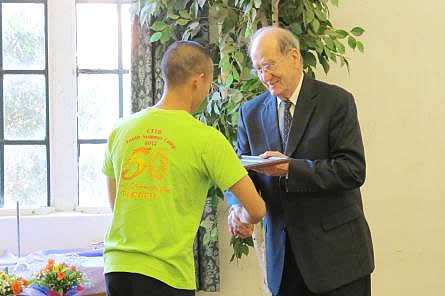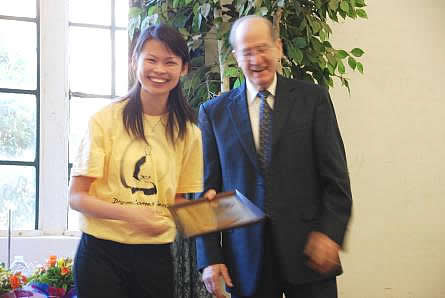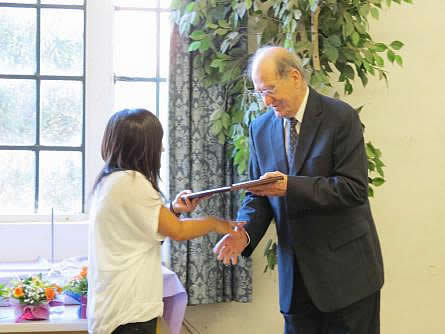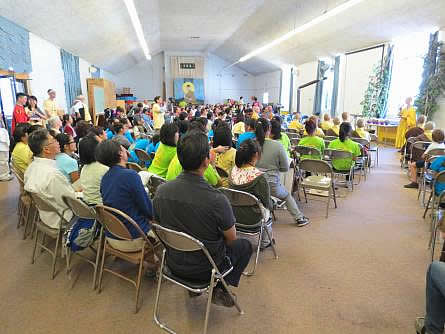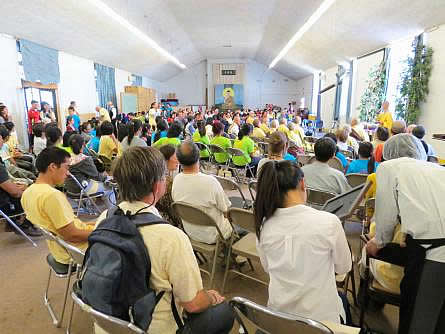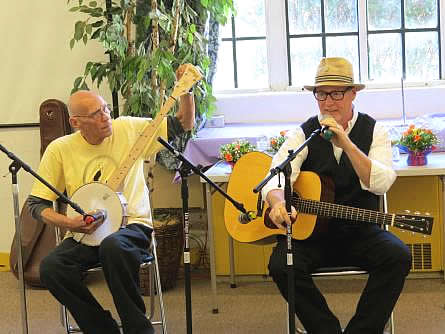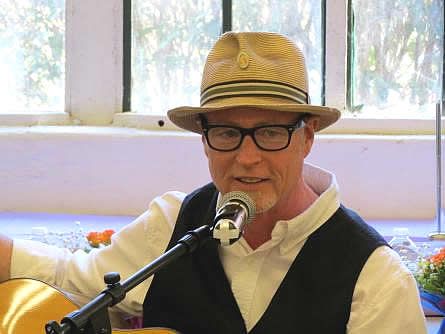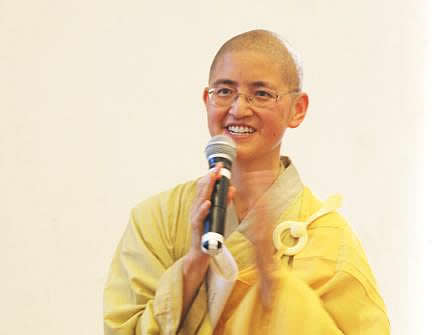 City of 10,000 Buddhas
An essay writing competition was held to commemorate the Fiftieth Anniversary of Venerable Master Hua's Bringing the Dharma to the West. The writer could choose his/her own topic as long as the content was related to conditions with the Venerable Master. The essays submitted were written in Chinese, English, and Vietnamese. The winners were awarded on June 24, 2012, at CTTB.