IGDVS Boys' Graduation (Thursday, June 12, 2014)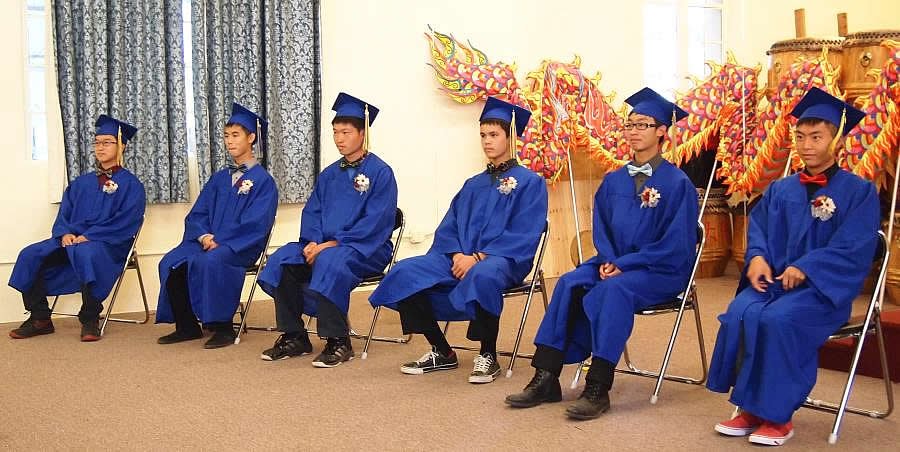 Developing Virtue Secondary School - Boys Division Graduation
By Bhikshu Heng Shün
Six students in the Boys Division of the Developing Virtue Secondary School (DVSS) graduated on Thursday, June 12, 2014. Some of the most heartfelt speeches that I have ever heard in my nearly 20 years of attending graduations were given during this memorable graduation. Alec Luu's uncle, Dr. Chung Truong, explained how proud his entire family was to see how Alec had matured into a highly disciplined, serious student. Before attending DVSS, Dr. Truong would have to encourage Alec to "Work harder! Study more, please!!" Now, he has to tell him to take it easy "Take it easy! Don't study so hard, please!!"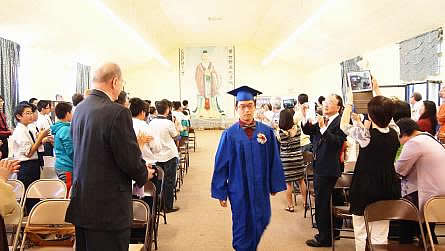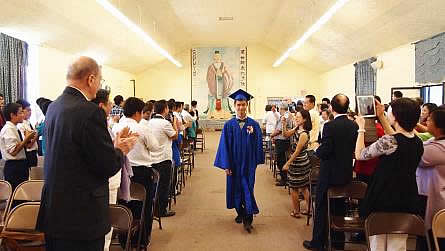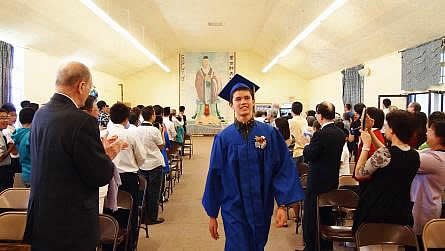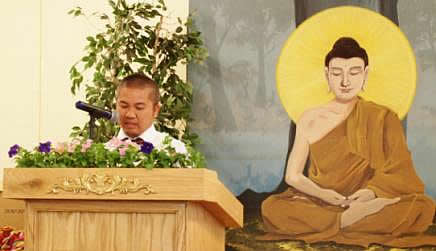 After teaching English and Social Studies in our schools for 19 years, Mr. Hibshman gave a very moving talk upon his retirement in which he told of how teaching in our schools has been one of the most meaningful experiences in his life. Just imagine that he has taught students in the graduating classes going back to 1997-1998 until the present. Fortunately, Mr. Hibshman will continue to offer tutoring to students, even though he has formally ended his teaching in the classroom. Mr. Hibshman's career as a classroom teacher actually began in 1967!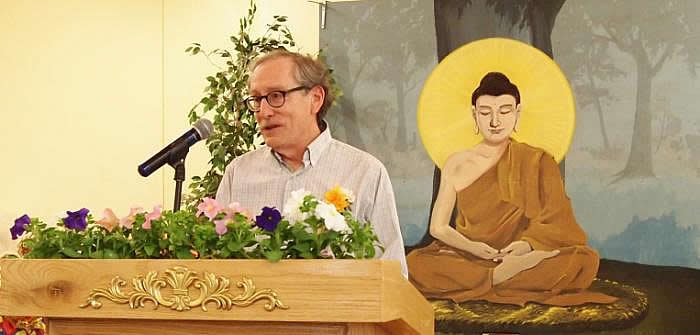 The opening speaker, Dharma Master Jin Fan, representing the abbot of the monastery, Dharma Master Heng Lyu, gave his congratulations to all the graduates. That was his first major point. His second point was that he hoped that these graduates would be seeds for "developing virtue" in each of the colleges they would attend. And his final point was a profound wish that these seeds would sprout in the future to become "developing virtue" universities in and of themselves. In this way, the Venerable Master's teaching of the core virtues of filial piety 孝, citizenship 忠, and humane kindness and benevolence 仁, would spread throughout America and the rest of the world.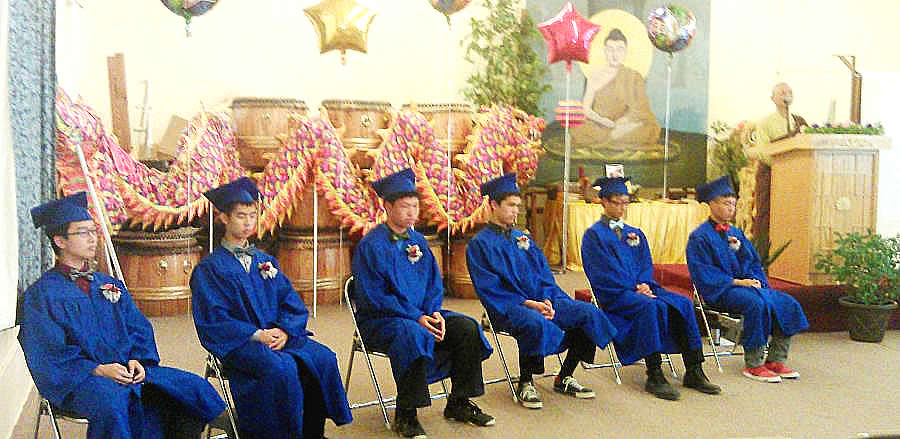 Bobby Antalek Jr. who graduated in 2002-2003, which was the first year that Mr. Lewis "Mack" Bostick served a principal of the school, gave a speech at the graduation as the alumni representative.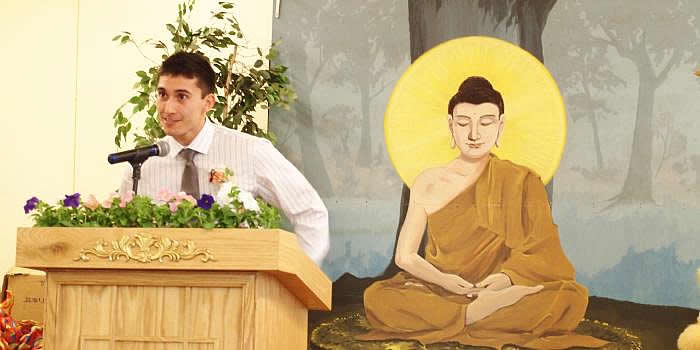 This year's graduates were: Rex Lin, Benjamin Phua, Hong Xiang Bai, Tim Hau, Charly Azzolin, and Alec Luu. The universities that they will be attending (in random order) are University of Australia- Sydney, University College Utrecht in the Netherlands, UC Berkeley, UC Riverside, University of the West, and Mendocino College.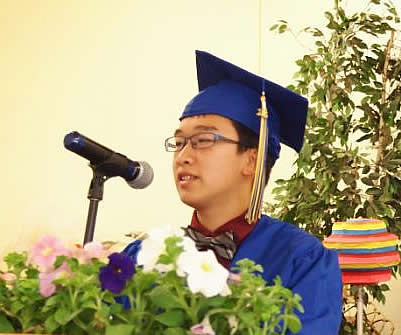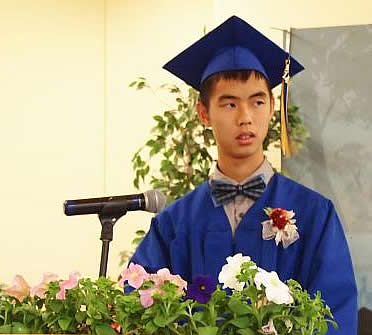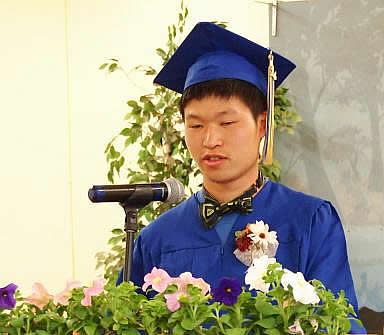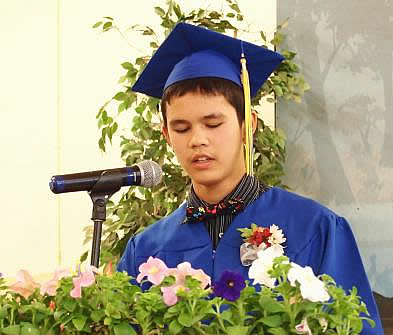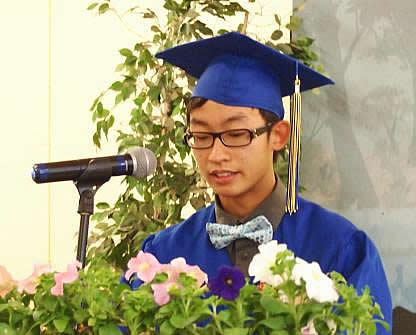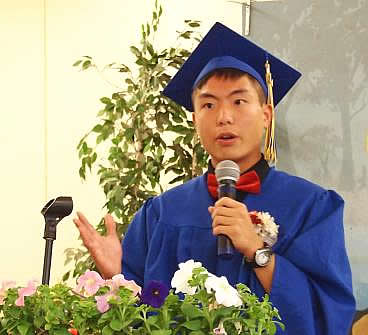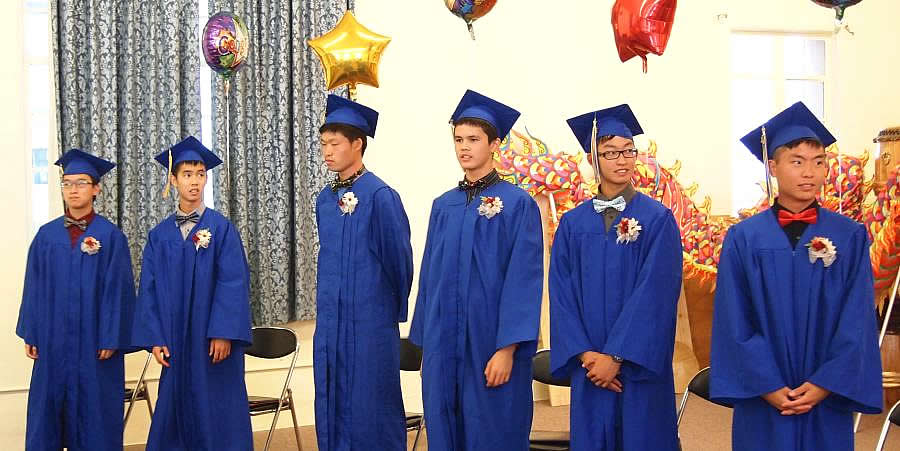 Although the graduates had been working tirelessly during these last several weeks in preparing for and competing in the San Jose Basketball Tournament sponsored by the Association of Northern California Chinese Schools, finalizing their 180-page yearbook (several all-nighters for that one), practicing for their summer journey to Trinidad where they will introduce Buddhism, the Lion and Dragon Dance as well as traditional Chinese music and Festival Drumming, and many other end of the year activities and homework etc. they were still able to give some excellent speeches for the 100 + visitors who attended the graduation.

Now we must not fail to mention that Mr. Bostick was the keynote speaker. Mr. Bostick will be retiring as the longest serving principal of the DVSS- Boys Division. He was our principal for 12 years.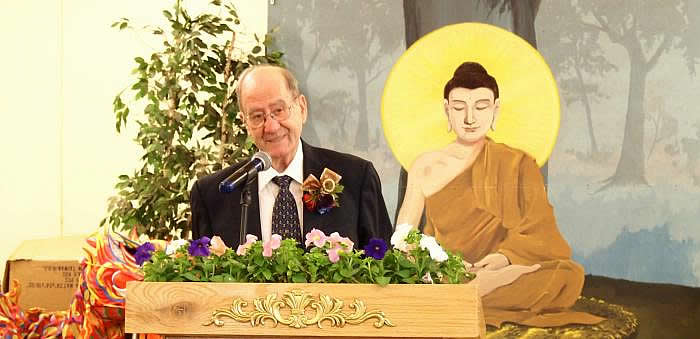 Special Tribute to Mr. Bostick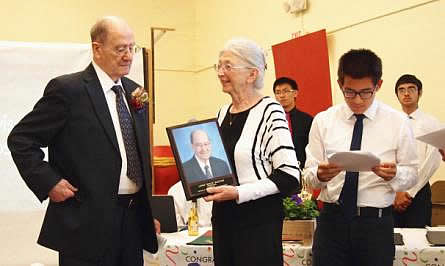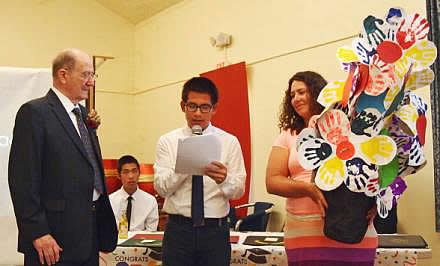 It has been an honor and privilege to work together with Mr. Lewis "Mack" Bostick these last 12 years as he has tirelessly and selflessly served our school as the principal. Mr. Bostick exemplifies the Confucian maxim, " 大公無私" or "doing things selflessly for the public good." Of the many accomplishments that Mr. Bostick achieved, one of the most significant was his leadership in getting our school accreditation from the Western Association of Schools and Colleges (WASC). Developing Virtue Secondary School thus became the first Buddhist school in the United States to receive full accreditation from a regional accrediting organization- the gold standard for accreditation- in 2007.

Mr. Bostick's impeccable moral integrity is greatly admired by all the teachers. Over the 14 years that he has worked for the school (he was a volunteer teacher for a couple of years before becoming principal), the students have regarded him as a kind and loving grandfather. We can say that the contribution that Mr. Bostick has made to the school during these many years 昊天罔極 "like the expanse of heaven knows no bounds."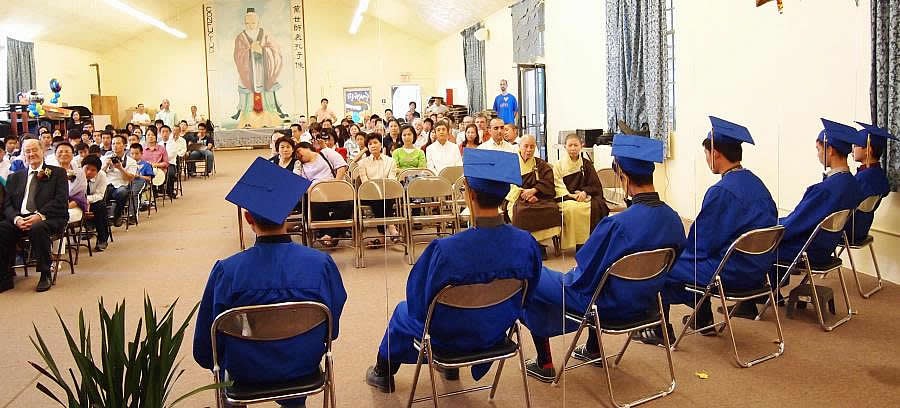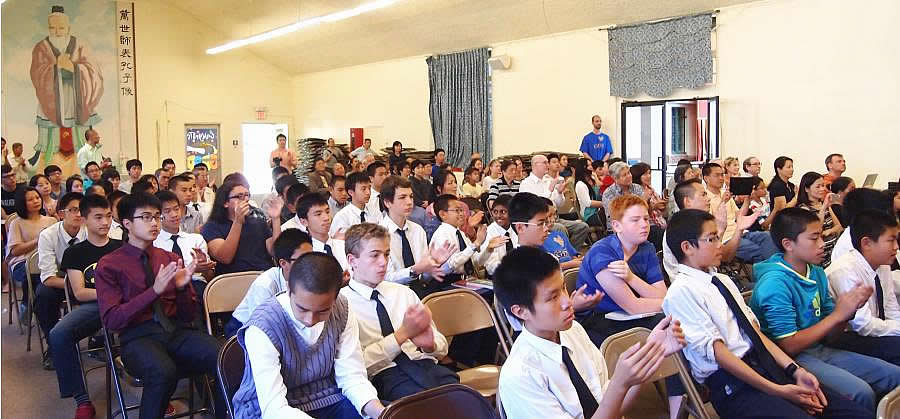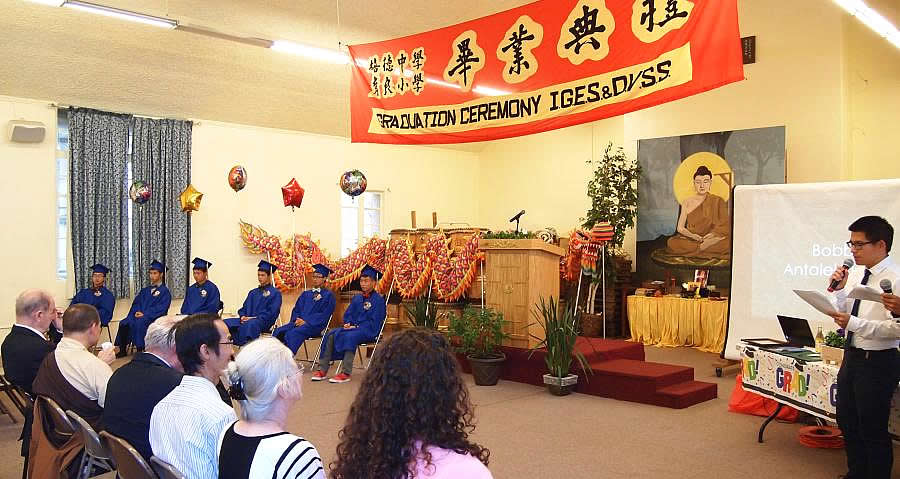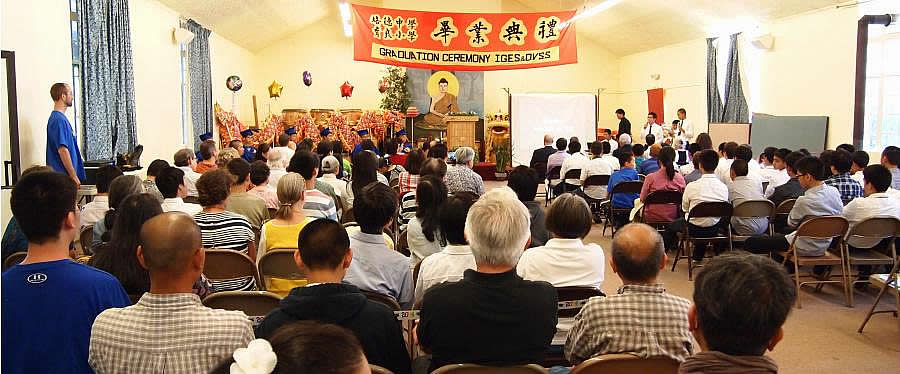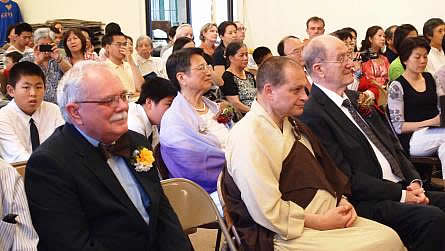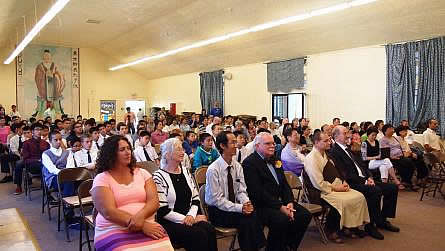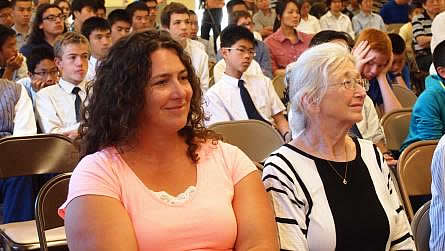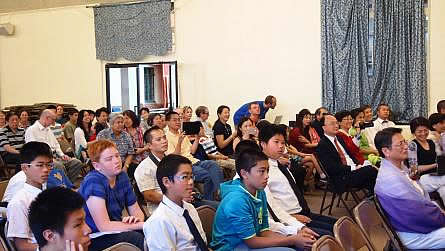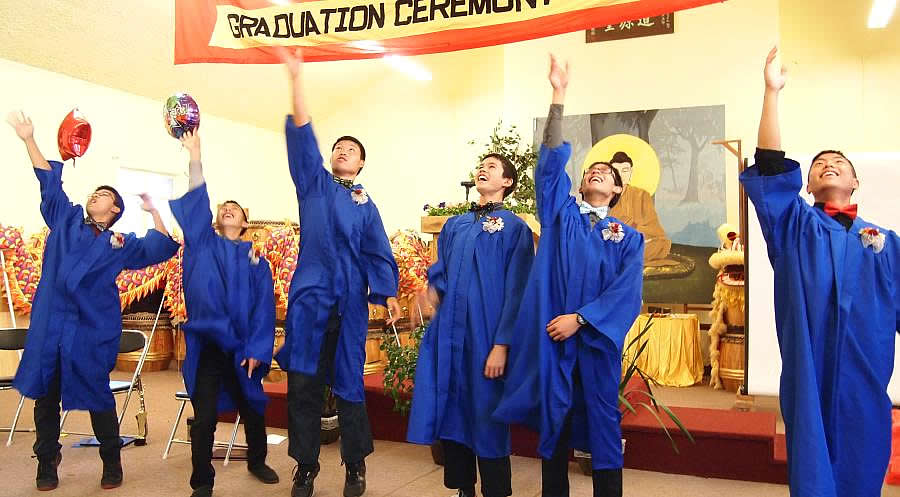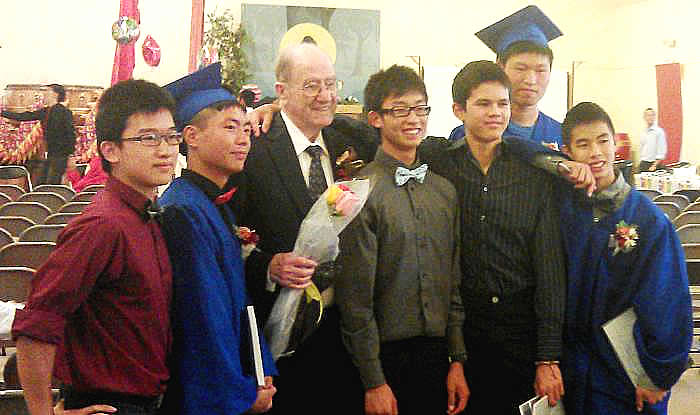 History of Instilling Goodness and Developing Virtue Schools
By the Teachers of the IGDV Schools
Instilling Goodness & Developing Virtue Schools English website
Instilling Goodness & Developing Virtue Schools Chinese website